Phidgets are modular devices that simplify the task of gathering data from and providing control to the physical world. We have sensors to measure properties such as temperature, force, and movement; and controllers for motors, displays, and LEDs. They have been used by engineers, computer scientists, and industry professionals for over a decade.
---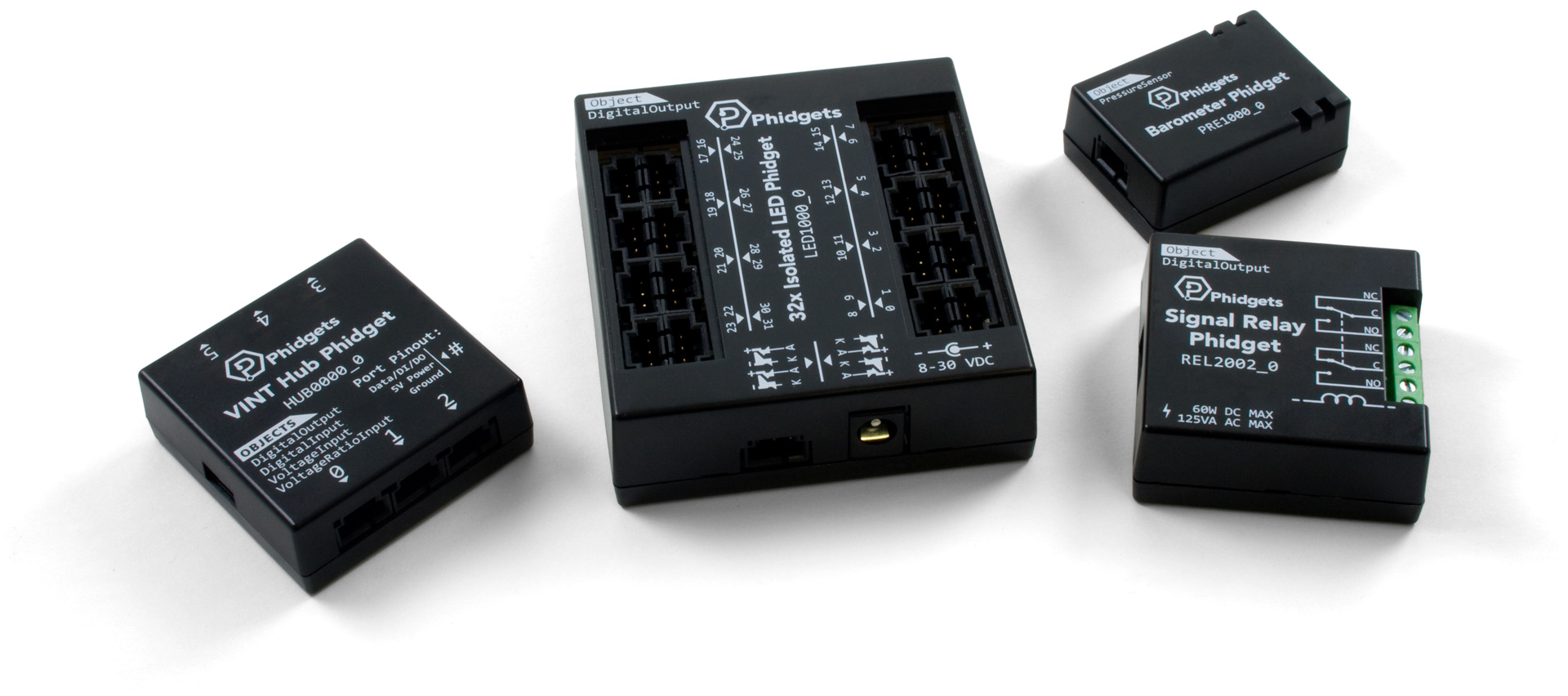 Modular and Versatile
The core Phidget product line is broken into small, modular units, which brings numerous advantages:
Lowers costs because you're not paying for unused functionality

Replacement parts are simple to source and install

A small collection of Phidgets can be used in a numerous different test setups over time
We have a wide variety of sensors, including temperature, humidity, distance, voltage, current, force, and motion. With Phidgets, your system will also be versatile enough to support sensors and devices from other manufacturers. These are just some of the kinds of devices that Phidgets can talk to:
We also sells all kinds of additional hardware and accessories including motors, cut-to-length shaft and wire, modular T-Slot assemblies, pulley and sprocket systems, and project enclosures.
Skip the guesswork and send us an email describing the system you want to build. Application engineers are available to advise on how your idea can be made real using Phidgets.