OS - macOS
From Phidgets Support

Note to macOS 11 Users:
If you're having issues with the regular installer, try installing and running the Standalone Control Panel, which uses a driver extension instead of a kernel extension.
Getting Started with macOS

Welcome to using Phidgets with macOS!

If you are ready to go, the first step in creating macOS applications with Phidgets is installing our libraries.
Install
To install our libraries, download the installer for your system:
Before installing our libraries, be sure to read our Software License.
Next, open up the installer, and double click on Phidgets.pkg to install the libraries: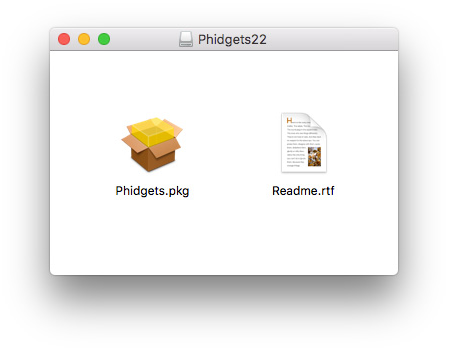 When prompted, continue with the installation: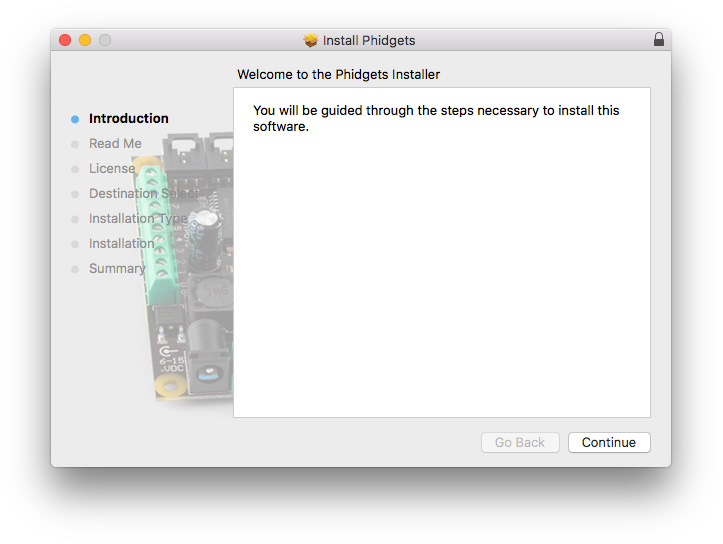 If you are using OS X 10.13 or newer you will also need to give explicit permission for the driver to function. You can read about this here[1].
The Phidgets libraries are now installed on your machine. Next, let's verify that the Phidget libraries are working properly.
Verify
The best way to verify that your libraries are working properly is to use the Phidget Control Panel. The Phidget Control Panel is a powerful tool that will help you develop your Phidgets applications. Get started by following the instructions below:

Open Finder and navigate to the Phidget Control Panel in the Applications list: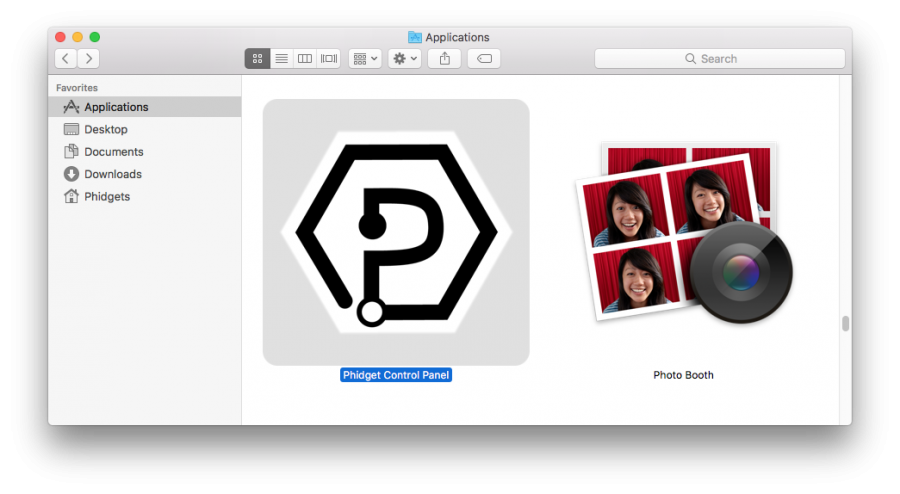 Double click on the Phidgets icon to bring up the Phidget Control Panel. You can now see all the Phidgets that are plugged into your machine, as well as any Phidgets that are on the network: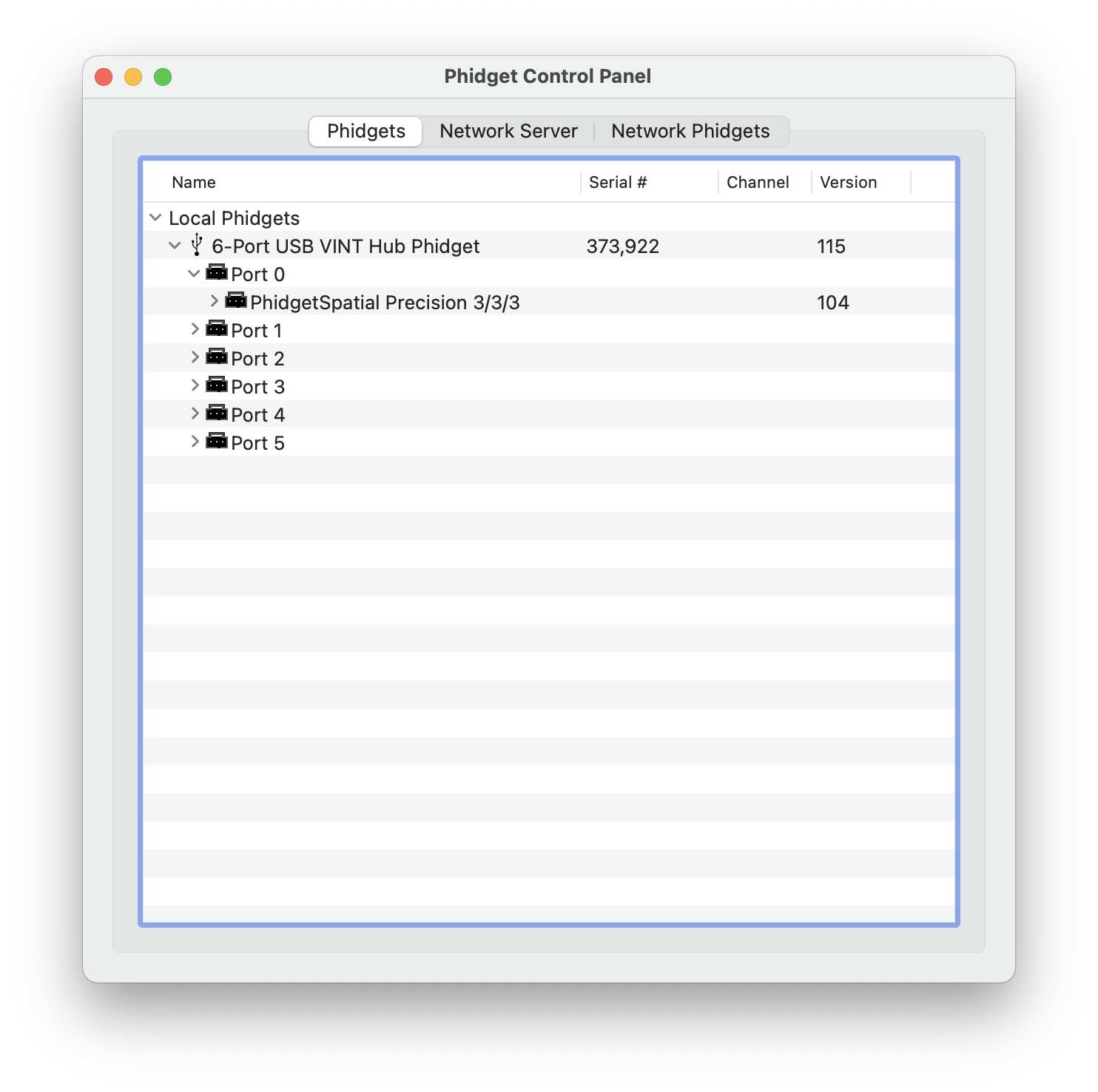 Click on the arrow beside a device to expand it so that you can see all available channels. Double click on one of these channels to open up a window that lets you interact with it.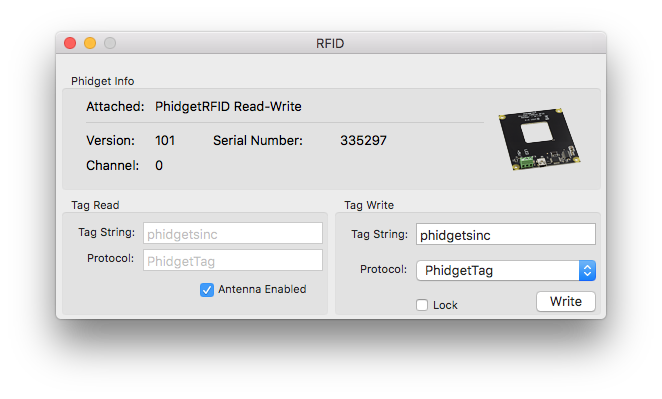 The Phidget Control Panel can be used for testing devices, updating firmware, enabling a network server, and more! Visit the Phidget Control Panel page if you want to delve a little deeper.
Your Phidget is now able to communicate with your development machine. The next step is selecting a programming language so you can start to write some code!
Programming
Ready to write some code? Select one of the programming languages below:
Advanced Information
Installed Files
These files were placed onto your system as part of the installation process:
| | | |
| --- | --- | --- |
| File | Description | Location |
| Phidget22.framework | contains our library, which is used at run-time. | /Library/Frameworks |
| Phidget.kext | kernel extension. | /System/Library/Extensions |
| phidgetnetworkserver22 | Phidget Network Server | /usr/local/bin |
Developer Tools
If you're a software developer and want to be able to bundle Phidgets with your application, you'll need our developer tools:
You can also use the tools in this package to do a custom minimal install.
Please see the included README file for details on how to use these tools.
Older Versions
If you need older versions of the macOS libraries, click here.
Standalone Control Panel
If you just want to install the Phidget Control Panel without the rest of our libraries, you can get this driver extension (requires macOS 10.15 and newer):
If you intend to write code that uses Phidgets, you should use the main installer mentioned at the beginning of this guide.