Stepper Controllers
These Phidgets connect directly to a stepper motor, and can control motor position, speed, acceleration, and direction.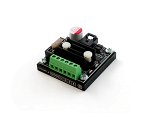 ID: STC1005_0
4A Stepper Phidget
This compact Stepper Phidget gives you control of one bipolar stepper motor from a port on your VINT hub.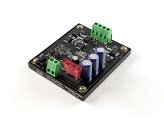 ID: STC1002_0
8A Stepper Phidget
Control the position, velocity, and acceleration of one high-power stepper motor with this Phidget.